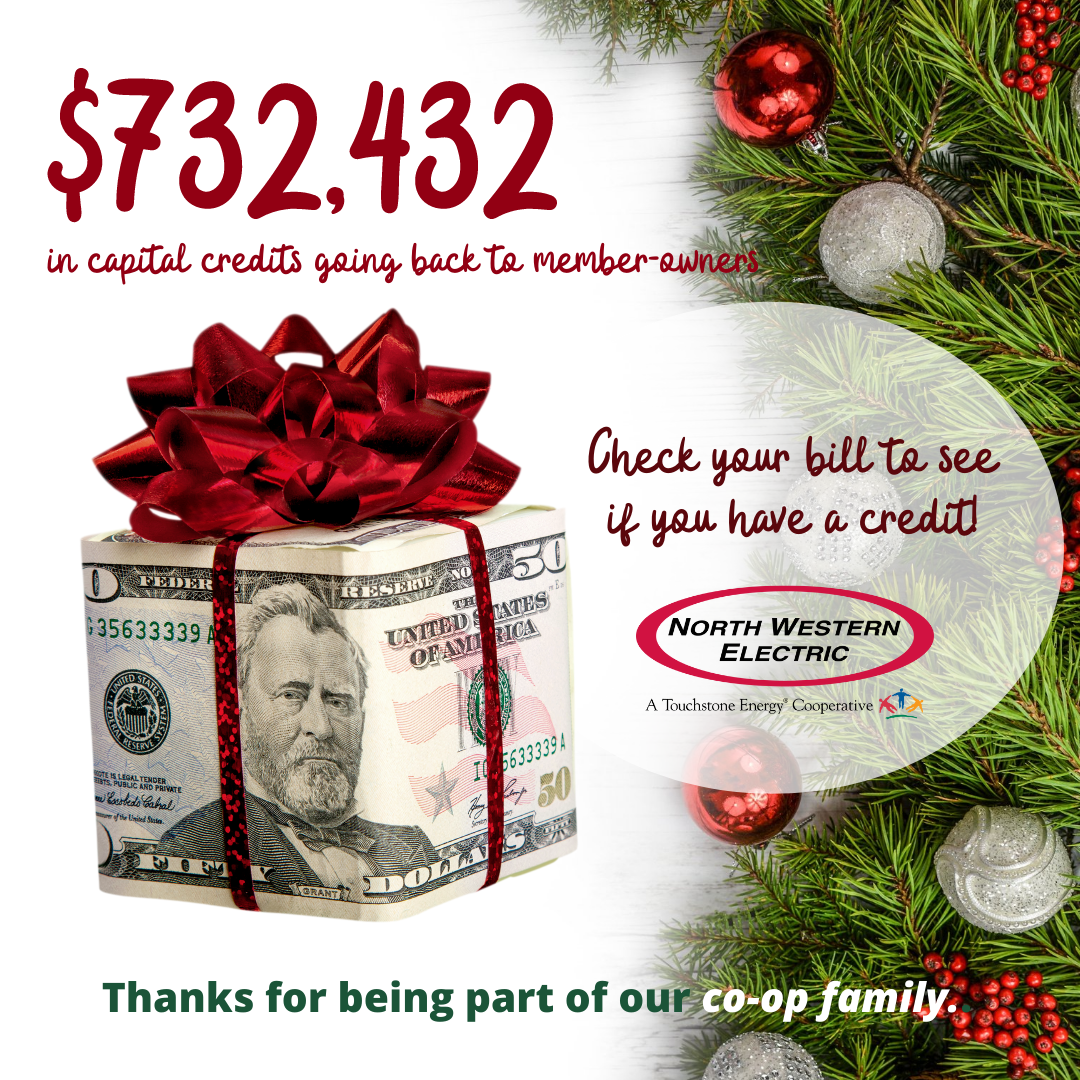 Being a cooperative member-owner has its benefits. One major perk is that you receive capital credits, which is like money back from your power company. This month (December), we are returning $732,432 to our member-owners! This is what makes us unique in the power utilities world. Co-ops don't have shareholders that keep extra funds, like investor-owned utilities. 

North Western Electric Cooperative is more than just your electric provider — we are YOUR cooperative. By this, we mean you are part owner of the cooperative. Part of the benefits of being an owner is sharing in the success of the cooperative. 

Each year, your cooperative earns margins. We then allocate those margins to each member-owner based on their usage. Then, usually on your bill due in December, some of those allocations are distributed back to the member-owners in what we call a retirement. The unretired portion of those margins are held by the cooperative in order to fund capital improvements to keep our service reliable.

This month, your bill should show a credit for 20% of your allocation from 2020 (allocation notices were included on your bill for March usage) along with any unretired capital credits from 2001. If you were a member-owner during either or both of those years, you get a return on your ownership.